Armagnac
Armagnac is a dry white wine 'brandy' derived from 10 authorised grape varieties and is produced exclusively in the South-West of France –Gers, Landes and Lot-et-Garonne and in the smaller geographical regions of Bas-Armagnac, Armagnac-Ténarèze and Haut-Armagnac. Armagnac lovers can choose between young and vintage Armagnac.

The high quality is the result of low-temperature distillation. But the colour, texture and above all the aroma are also very much enriched thanks to the aging process in wooden casks. Armagnac is labelled according to age:
- "VS" or "***": a blend of Armagnacs which have aged for at least 2 years in wooden casks;
- VSOP: a blend of Armagnacs which have aged for at least 4 years in wooden casks;
- XO: a blend of Armagnacs which have aged for at least 10 years in wooden casks;
- Hors d'âge: the best products in the world made with Armagnac that has aged for more than 10 years in wooden casks.
...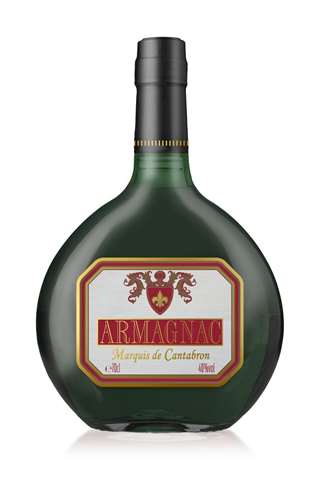 Armagnac marquis d/cantabron
40%
0,7l
France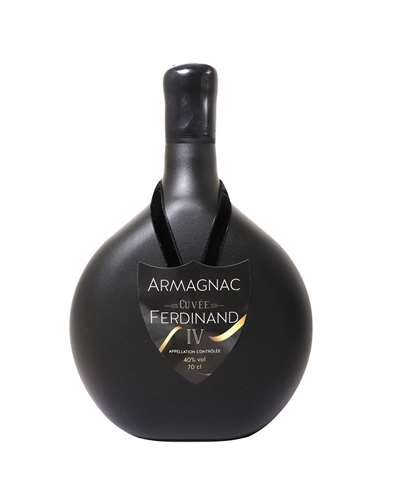 Vieil armagnac ferdinand iv
40%
0,7l
France
Brandy
Brandy is the name given to all red or white wine-based spirits, regardless of their origin or production method. It is one of the most widely consumed spirits in the world. A spirit that also recently has been subject to new regulations: it is currently distilled to at least 36% and loaded with impurities which are not extracted by the distillation. This is the secret of its exceptional quality. In addition, brandy owes its quality to a maturation process in wooden casks. It is compulsory to age for at least 6 months in oak barrels.
...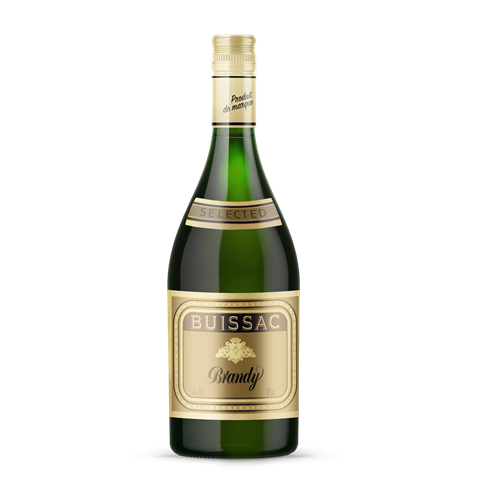 Brandy buissac
36%
0,7l
France
Calvados
Calvados is the flagship product of the Normandy region and is the produce of the distillation of a number of authorised apple varieties. This well-rounded product will delight the most experienced taste buds thanks to an aging process in oak casks, which lends it its sweet flavour and amber colour. Calvados is available in different categories (00, 0, 1, 2, 3, 4, 5 and 6), depending on the number of years aged in casks.
...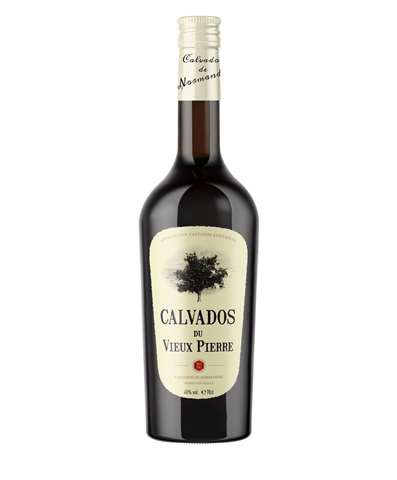 Calvados du vieux pierre
40%
0,7l
Pomme
Cognac
Cognac is a wine-based spirit with AOC certification, aged in wooden casks. Each of the 6 production regions enjoys a certain level of reputation. The appellations are, in descending order: Grande Champagne, Petite Champagne, Borderies, Fins Bois, Bons Bois and Bois Ordinaires.

Cognac derives its distinctive quality from the impurities that are not extracted through distillation. The aging process is another important aspect. Cognac has different age labels, depending on the number of years of aging counting from the 1st of April after the harvest: "VS" or "***" for a minimum of 3 years, "VSOP" for a minimum of 5 years and "XO" for a minimum of 10 years. In other words, the more impurities and the longer the aging process, the better the cognac will be.

History proves it. In the past, Cognac was stored in the holds of ships so it could enjoy all the benefits of the sea spray while it travelled around the world!
...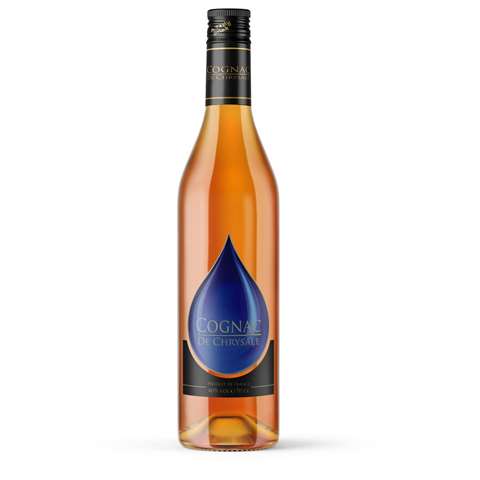 Cognac de chrysale
40%
0,7l
France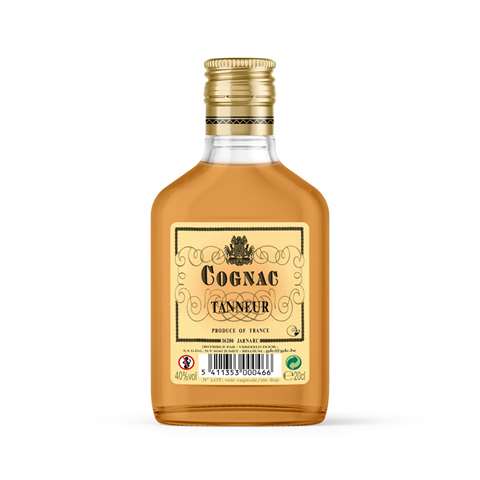 Cognac tanneur
40%
0,2l
France
Fruit spirits
Producing fruit spirits isn't rocket science – simply macerate the fruit in pure alcohol, selected in function of the type of spirit required (grain, wine, etc.). This is then distilled and water is added to it. Fruit spirits can also be aged in casks, preferably beech, also called white wood. This helps stop the natural colour of the fruit from fading in the alcohol.
Pear, plum or even raspberry brandy... Anything is possible. The only limit is your imagination and, of course, your discerning palate.
...
E.d.v. raspberry
40%
0,7l
Framboise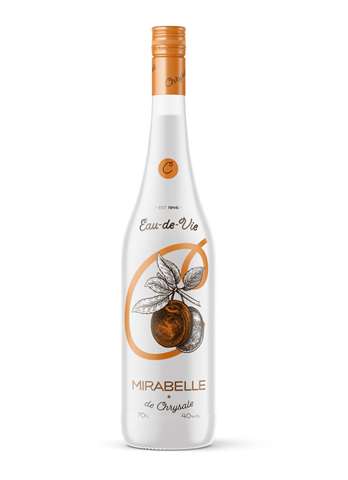 E.d.v.mirabelles
40%
0,7l
Mirabelle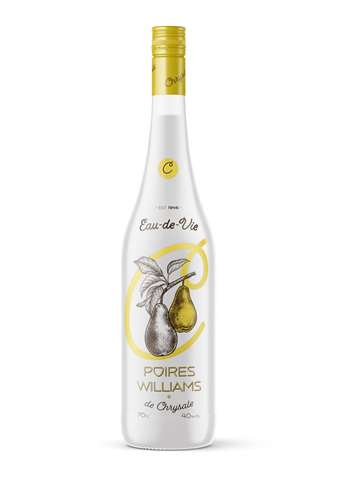 E.d.v.poires
40%
0,7l
Poire
Lime de chrysale
40%
0,7l
Lime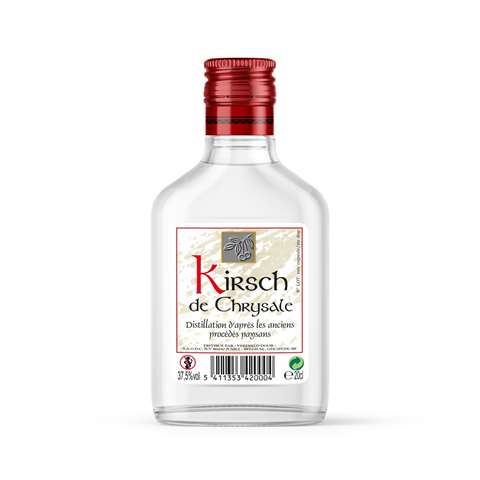 Kirsch e.d.v.cerises
37,5%
0,2l
Cerise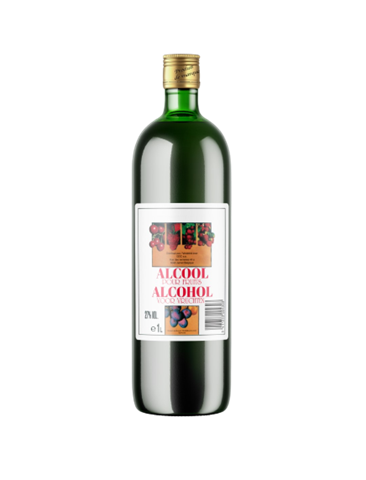 Alcool pour fruits
27%
1l
neutre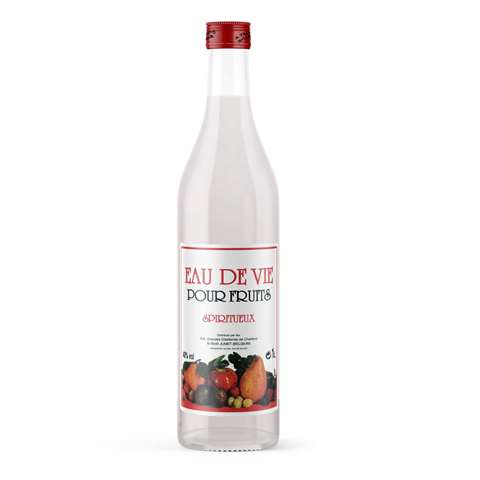 Alcool pour fruits
40%
1l
neutre
Jenever
Jenever, a spirit obtained through the distillation of grains, is infused with juniper berries that are common in Northwest Europe. Each region has its own type of jenever. In Wallonia, for example, jenever is often called "péket" and is a real stalwart of the Fête de la Wallonie (Day of Wallonia). Jenever can be enjoyed dry with its traditional taste, but you can also offer a wide range of flavours so that all your clients can join the party.
...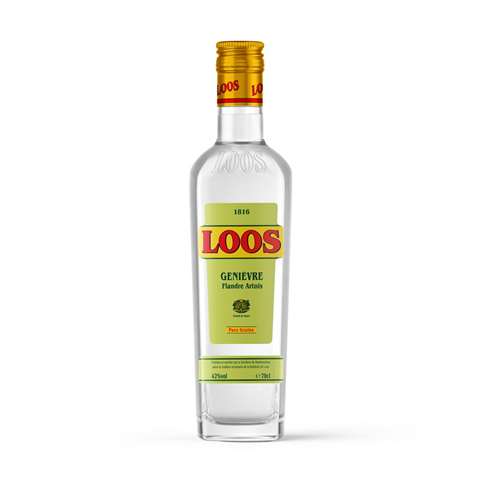 Gen loos
42%
0,7l
France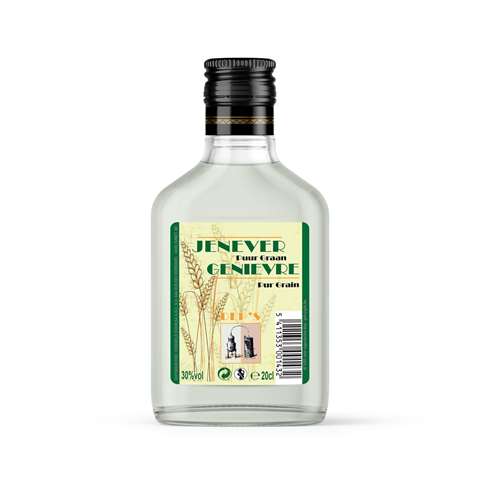 Genievre dep's
30%
0,2l
Baies de genévrier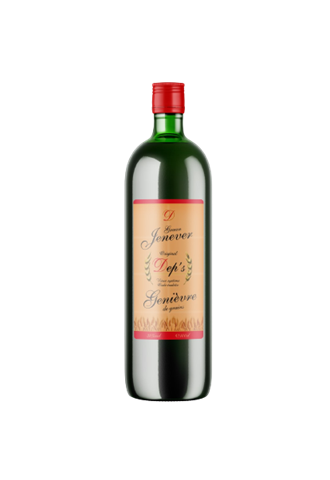 Genievre dep's
30%
1l
Baies de genévrier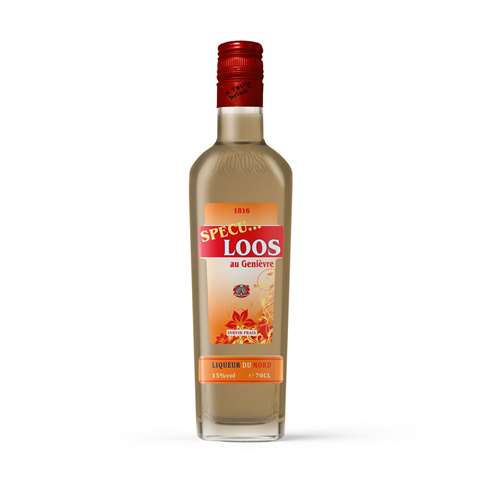 Genievre loos speculoos
15%
0,7l
France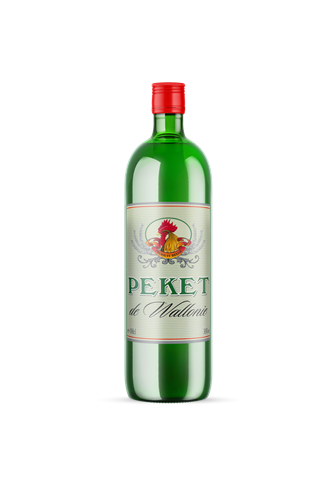 Peket de wallonie
30%
1l
Baies de genévrier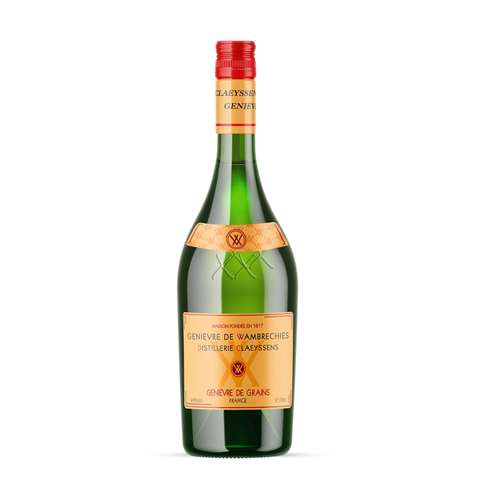 Wambrechies genievre
49%
0,7l
France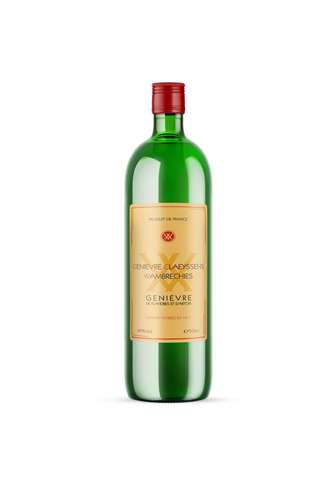 Wambrechies genievre
49%
1l
France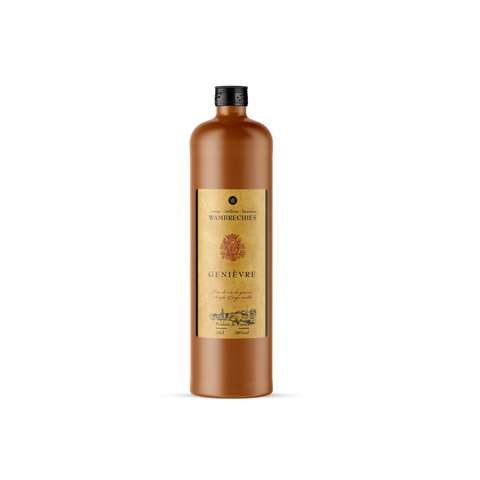 Wambrechies genievre cruchon gres
38%
0,7l
France
Others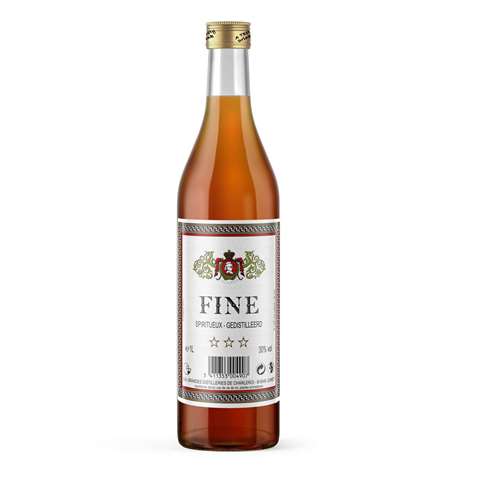 Fine spiritueux
30%
1l
aromatique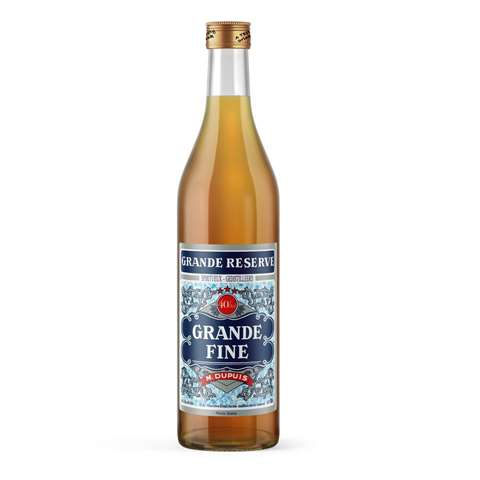 Grande fine dupuis
40%
1l
aromatique
Alcool pur
94%
1l
neutre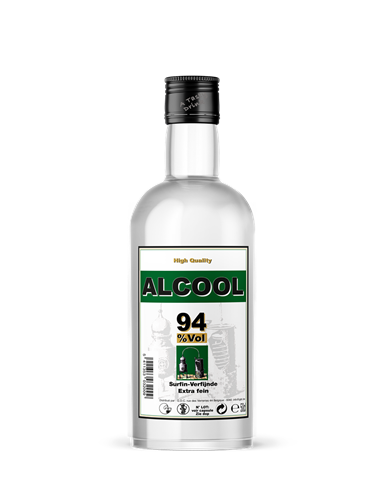 Alcool pur
94%
0,5l
neutre